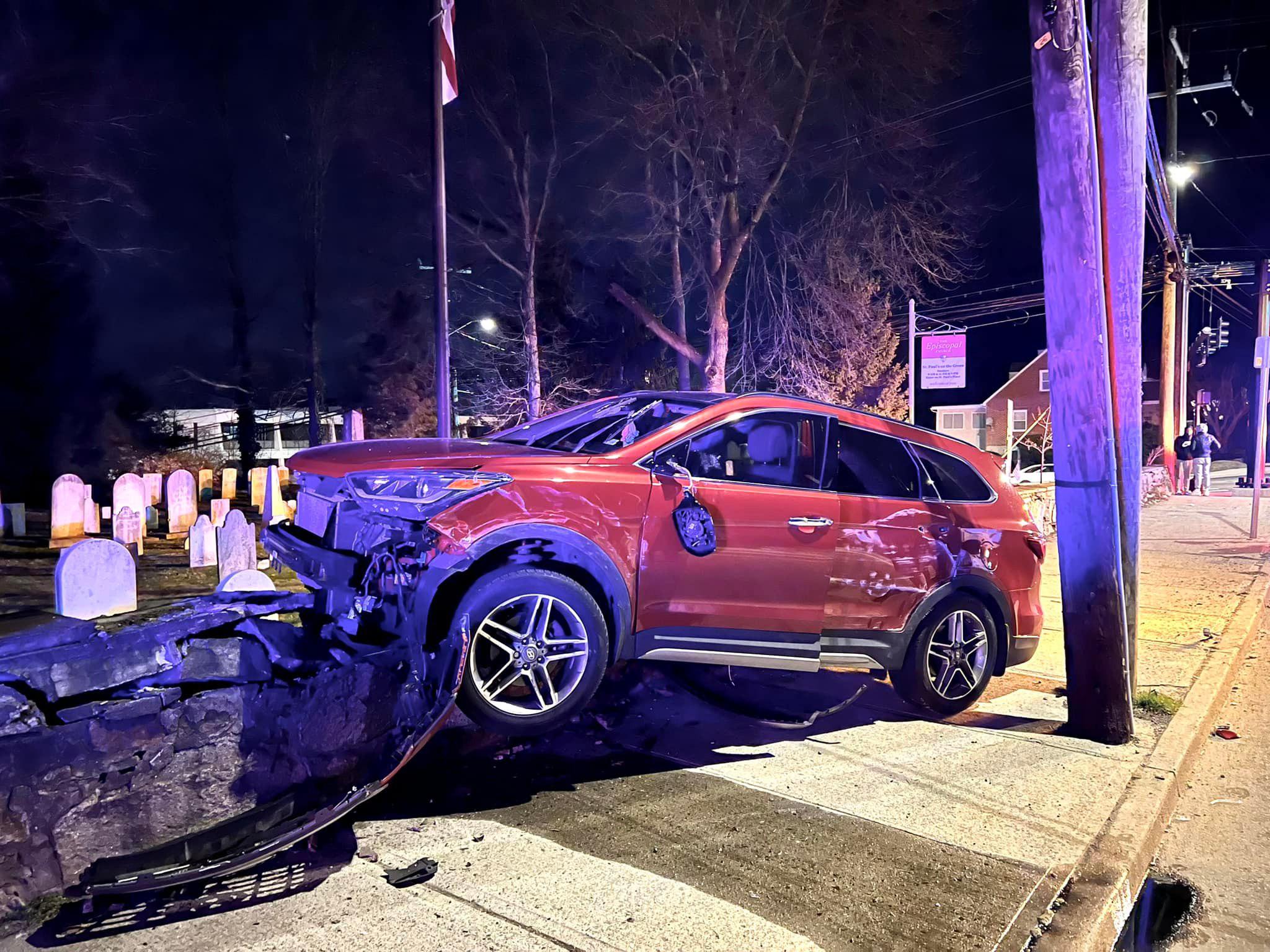 Car crash damages historic Norwalk Cemetery dating back to 1700s
NORWALK—A car crash on Norwalk Green on Saturday night damaged a stone wall dating back to the 1700s that surrounds a cemetery from the same era.
Norwalk Police could provide few details as the investigation is ongoing and a report on the incident has not yet been written, said Sgt. Sofia Gulino said.