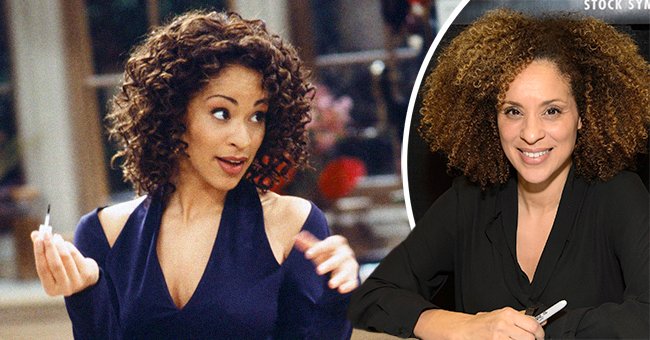 Karyn Parsons AKA Hilary in "Fresh Prince of Bel-Air" grew up biracial and endured White Dad's "offensive words"
American actress Karyn Parsons was known as Daddy's Girl in "The Fresh Prince of Bel-Air", but was going through a difficult childhood during this time.
American actress Karyn Parsons is best known for playing Hilary Banks in "The Fresh Prince of Bel-Air" from 1990 to 1996. To most viewers, she was daddy's girl and a lovable character.
However, many were unaware that Karyn's character was a far cry from her real-life experiences. The actress has revealed how she grew up as the only child of a mixed race family.
Her mother, Louise Parsons, is an African American from Charleston, South Carolina. However, his father is an Anglo-American of English and Welsh descent.
In a 2017 conversation with DJ Vlad, Parsons open about his childhood. She revealed that her parents got married in 1963 when interracial marriages weren't legal in some states.
She explained what it was like growing up in a biracial family when such marriages weren't fully accepted in some places. She explained that she was really brought up in the late 1960s and 1970s.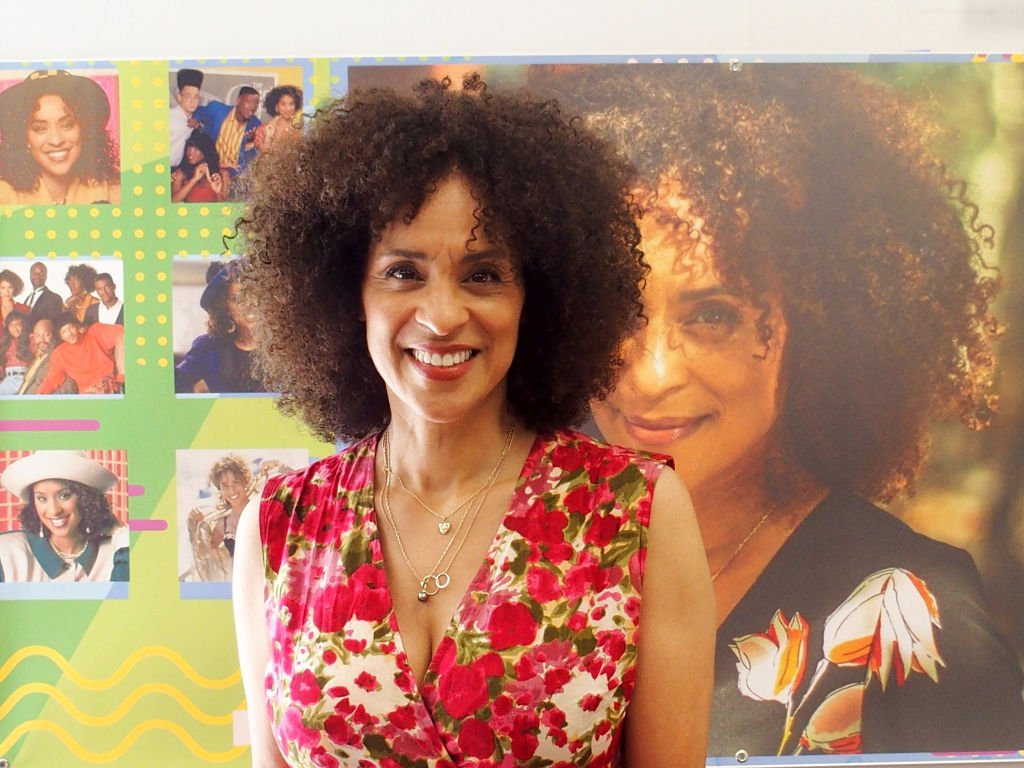 According to her, she grew up in Santa Monica, California, which was sort of a hippie neighborhood at the time. Therefore, she did not feel anything manifest to come.
She had minor incidents when she was called funny names, but there was nothing overwhelming back then. However, as Karyn got older she started to become much more aware that she was biracial.
Karyn's relationship with her mother was different from the one she had with her father.
Karyn said she had a close bond with her mother, who taught her to deal with such prejudices. She described her mother in glowing terms and said she was always in awe of her and proud to call her mom.
The actress revealed that she tries to emulate and follow the example of her mother, who was gracious in everything she did, rarely spoke about race, and treated people as individuals and individual situations.
Karyn's relationship with her mother was different from the one she had with her father. She revealed that she always tries to challenge her father because of his opinions and some of the things he said that she found offensive.
Karyn explained that her father sometimes said things that he didn't like and didn't even realize he was doing. She said such things are easier to deal with as an adult. However, being a biracial teenage girl with a white father who said some hurtful things drove her crazy.
She further explained that her mother was used to her father and treated him well. Eventually, Karyn learned to follow her mother's example with the way she handled things gracefully.
Karyn admitted that she hasn't acted so much lately and doesn't put much effort into it.
Karyn also spoke of her parents' mixed experiences as a biracial couple. She said her mom and dad had different memories of how things turned out.
Her father always maintained that there was no problem. However, Karyn said her mother revealed her father was fired at work when it was discovered that they were dating. Her mother remembers their experiences as a biracial couple much more than her father.
In 2019, Karyn, who also starred in the 1995 film "Major Payne", released her first novel, "How High the Moon". After the book was published, she sat down for an interview with Shondaland.
During the conversation, Karyn was asked if she considers herself a social justice person or a feminist. In her response, she said that she does not self-label and added:
"I don't mind being called some of these things. It's just that I'm human. I understand why, but part of me feels like no one should have to call themselves a feminist."
Karyn was asked if she identified as black or mixed race, and she said she identified as mixed race. She added that in no way did she want to feel like she was denouncing her white father.
Karyn was also asked if she thought her father would be offended if her name was a black woman. She said her answer was not about him but herself. The beautiful actress added that she doesn't think much about white culture when she says that she is of mixed race.
In 2004, Karyne based the production company Sweet Blackberry, a non-profit organization. The production company has produced illustrated shorts such as "The Journey of Henry 'Box' Brown", "Garrett's Gift" and "Dancing in the Light: The Janet Collins Story".
She founded Sweet Blackberry to preserve and promote the achievements of black Americans throughout history. In her conversation with Shondaland, she noted the company:
"I think what Sweet Blackberry has to offer is knowing these stories from the past and how they are helping us move forward, especially the young."
Karyn added that her business shows kids what they can do and teaches them more about themselves, who they are and what they can be.
In another interview, Karyn opened up about when she made the switch from theater to cinema. She explained that her adventure in the cinema and her discovery of Sweet Blackberry was the result of trying to introduce stories to children.
Karyn revealed that her husband had their children in mind for their roles in the film from the start.
Before that, she went to the New York University Film Intensive after the end of "The Fresh Prince of Bel-Air" in 1996. She learned so much in film school and made a few short films. Karyn further noted:
"I don't think any of them are really related, because I wasn't going to follow a straight career path."
She said she did things more out of a desire to do them, whereas in the case of Sweet Blackberry, she just wanted to introduce the kids to stories.
Karyn has been married twice. Her first marriage was to "The Young and the Restless" actor Randy Brooks in 1987. The union only lasted three years when they divorced in 1990.
In 2003, she married director Alexander Rockwell, a white man. Therefore, she followed in her mother's footsteps by being in an interracial marriage. Karyn and Rockwell to share a daughter, Lana, and a son, Nico.
Karyn recently returned to the theater when she starred in the movie "Sweet Thing" alongside Lana, 18, and Nico, 14. The film was written and directed by her husband, Rockwell.
In a conversation, Karyn revealed her husband had their children in mind for their roles in the film from the start. However, he hadn't had it in mind to represent their mother from the start, but told her somewhere along the way that he wanted her to do it.
Karyn admitted that she hasn't acted so much lately and doesn't put much effort into it. The mother-of-two explained it's because she has more important things right now: her family, Sweet Blackberry, and writing.
Earlier in the year, Karyn and the rest of her "The Fresh Prince of Bel-Air" co-stars gathered for a special reunion that thrilled fans around the world.
She revealed how she and her co-stars have a close bond love relationship and how their love and acceptance strengthened his confidence in her. Karyn also feels honored to have been part of a wonderful TV series like "Fresh Prince".