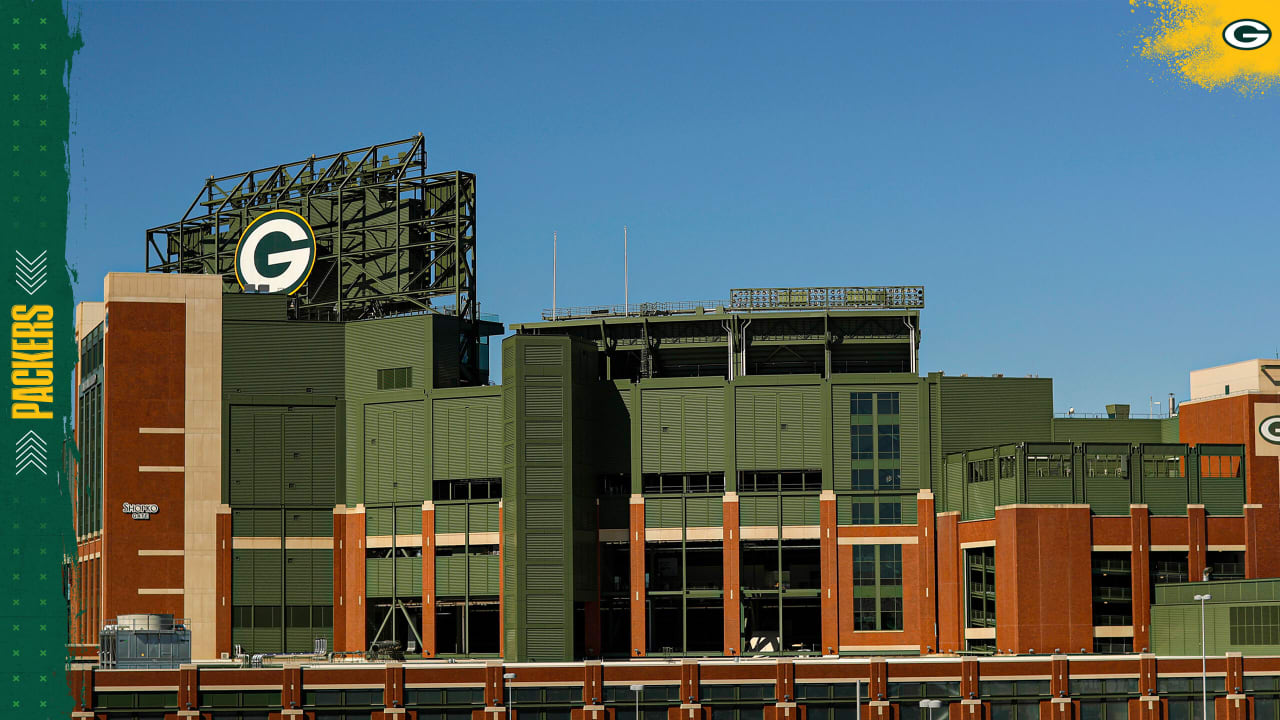 Lambeau Field prepares for Saturday's inaugural football match between FC Bayern Munich and Manchester City
Lambeau Field and the Green Bay Packers are preparing to host European soccer clubs FC Bayern Munich and Manchester City this Saturday for the first ever football game at Lambeau Field.
A near-full crowd will enjoy the exhibition game, which starts at 6 p.m., with ESPN and ESPN Deportes broadcasting the match. Very limited tickets remain available on Ticketmaster.com. So far, fans from 19 different countries have purchased tickets, as well as fans from all 50 US states, Puerto Rico, Guam and Washington, DC.
Match attendees are reminded of Lambeau Field's parking and transportation policies. Parking for general ticket holders will be $20 cash, first come, first served, in the Lambeau Field parking lots. The car parks open at 2 p.m. and the stadium gates at 4 p.m. Those who have never been to Lambeau Field should note that many private landlords in the surrounding residential area also offer parking at varying prices. Please note that Lambeau Field is completely cashless, except for parking, which is cash only. Free bus rides will also be available from the Green Bay Metro as part of regular Gameday Packers bus routes, with routes listed on greenbaywi.gov/272/Game-Day-Routes.
As Lambeau Field follows NFL safety protocols, the postponement policy for the football game will be the same as for a Packers home game. Fans who have never visited Lambeau Field or are unfamiliar with NFL protocols should visit packers.com/lambeau-field/carry-in-policy to see the full deferral policy. This page also notes specific items that are frequently found at football matches. Fans should be aware that any the transported flags must not be attached to poles or hard objects, must be carried freely and must not obstruct the view of others of the game. In addition, awkward or oversized banners and signs, noisemakers of any kind (including vuvuzelas) and firearms or other weapons are strictly prohibited. All participants will use walk-through metal detectors and no purses or bags are allowed except for transparent bags not exceeding 12 x 6 x 12 inches.
Everyone coming to the game, including babies, must have a ticket. International supporters planning to purchase alcohol at the match should use their passport or passport card to identify themselves, as Lambeau Field drink vendors cannot accept international IDs other than a passport or passport card.
The Lambeau Field Atrium will be open to ticketed fans only at noon on game day, July 23, and fans can enjoy the Packers Hall of Fame, Packers Pro Shop and 1919 Kitchen & Tap. A scan at the exit and at the start of the school year will be offered until 2:00 p.m.; after 2 p.m., any ticket holder who enters will not be able to exit and re-enter the building. The Johnsonville Tailgate Village, the permanent tailgating and event structure in the parking lot on the east side of the stadium, will be open to ticketed and non-ticketed fans beginning at 2 p.m., featuring live entertainment, food and drink and a festive tailgating atmosphere.
A wide variety of match-related merchandise will be available in the Packers Pro Store, including apparel for both teams, caps and novelty items such as glasses, flags, pennants and footballs. Many articles are also available online at packersproshop.com.
Lambeau Field will be open to the public during regular hours until Friday, July 22, and will be open only to ticketed guests on Saturday, July 23, before reopening to regular hours on Sunday. Tours of Lambeau Field will run through Friday afternoon and resume Sunday morning beginning at 9:00 a.m. To book a tour and see the Packers Hall of Fame, visit packershofandtours.com.
For more information on what to expect at the game, please visit packers.com/lambeau-field/soccer. The full guide to Lambeau Field AZ is available at packers.com/lambeau-field/lambeau-field-az-guide to answer any other questions about the stadium.
Ahead of match day, both clubs will hold fan events. FC Bayern Munich will host a Fan Event featuring club legend Giovane Elber on Friday, July 22, 6:30-8 p.m., at Hagemeister Park, 325 N. Washington St., Green Bay. Manchester City will host a free youth clinic at Titletown on Friday all day between 9 a.m. and 5.30 p.m., with appearances from club legends Pablo Zabaleta and Joleon Lescott from 4.30 p.m. is complete, members of the media are invited to stop by the Titletown football field to capture the fun.
Both teams will also hold pre-game activities for fans on Saturday. FC Bayern Munich will welcome fans to the FC Bayern Fanzone at the Fan Walkway on the east side of Lambeau Field near the Oneida Nation Gate from 3-6 p.m. Saturday. The event will include the Bundesliga trophy, photo ops, football activations, draws, mascots and an appearance by Elber.
Manchester City will hold a pre-match fan party from 12-5pm at the Tundra Trio, 900 Stadium Drive, Green Bay, including live entertainment, Premier League trophy presentation, mascots and appearances by Zabaleta and Lescott. From 2:30 p.m. to 5:30 p.m., fans can also enjoy the Green Bay Fanzone with the Premier League Trophy at Titletown. Fans of both teams can also watch pre- and post-match ceremonies, including a fireworks display.
The match is part of FC Bayern Munich's pre-season Audi Summer Tour, during which they will also stop in Washington, DC, to take on DC United on July 20. Before heading to Green Bay, Manchester City will also play an earlier fixture on July 20. at NRG Stadium in Houston against Club América as part of their 2022/23 pre-season trip to the United States. This will be the second meeting between the clubs on American territory after Man City lost 3-2 to FCB on July 28, 2018, at the Hard Rock in Miami. Stadium during an International Champions Cup match.
The Packers organization has partnered with Cardenás Marketing Network (CMN), an award-winning tourism, reservations, sports and multicultural marketing agency, to bring the exhibition game, also known as the friendly game, to Green Bay. Lambeau Field, the NFL's oldest stadium, has hosted a variety of non-Packers events over the past decade, including concerts and a college football game.
Members of the media wishing to capture the preparations at Lambeau Field are advised of the following:
Field painting is due to take place on Thursday afternoon around 1:15 p.m.
The loading of the goals and the preparation of the other touchlines will begin Friday morning at 5:30 a.m., with the second goal to be placed around 7 a.m.
Those wishing to capture these preparations are asked to coordinate with Katie Hermsen at [email protected].
Approved media can pick up their credentials Friday between 9 a.m. and 8 p.m. at the Packers box office located on the northeast side of the building, next to the Miller Lite gate.
Beginning at 3:30 p.m. on Friday, authorized media may enter through the Fleet Farm Gate on the southwest side of the building to attend press conferences with team personnel in the media auditorium at Lambeau Field. FC Bayern Munich will hold a press conference with head coach Julian Nagelsmann and a player at 4:30 p.m., followed by a training session at Lambeau Field at 5:00 p.m. Media access will only be permitted to licensed media and is closed to the public. Manchester City will hold a press conference with head coach Pep Guardiola and a player at 6:00 p.m., followed by training at Lambeau Field at 6:30 p.m. Media access will only be permitted to approved media for the first 15 minutes, and is closed to the Public.
On match day, accreditation pick-up will begin at 3:00 p.m. at the Media Will Call at the south end of the stadium.
All media must show photo ID to retrieve credentials. Media must be present to receive credentials. A limited number of game-day parking passes are available and will be distributed during accreditation hours on a first-come, first-served basis on Friday, July 22.