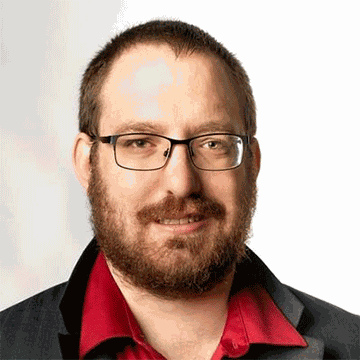 Millard at the movies | Community
[ad_1]
For this week's episode of Millard in theaters, I wanted to do something a little different.
Every night when I scroll through my streaming apps, I see TV shows and documentaries that I have never seen before. Therefore, this week's reviews will include The Suicide Squad, Love is Blind: After the Alter, and WeWork: Or The Making of a $ 47 Billion Unicorn. As always, slight spoilers to come.
The Suicide Squad (HBO MAX, State 1-2-3 Theater)
The Suicide Squad will probably be the biggest movie of the weekend, and for good reason. It stars Idris Elba and John Cena. A few actors from the 2016 Suicide Squad (Joel Kinnaman, Margot Robbie, Viola Davis and Jai Courtney) are also returning. There are a few cameos in this movie, but don't get too hung up on them for too long. If you listen to King Shark's voice, you might recognize him as Sylvester Stallone. The film is directed by James Gunn, who directed the Guardians of the Galaxy films for Marvel. This movie has a very similar humor and a funny sense about it. It's rated R, and does the boy earn that grade. It's very violent and contains gory pictures and strong language that might not be suitable for young children. The best part of the movie for me by far is the bromance between Idris Elba and John Cena, which comes across as almost a tandem of cop buddies. It is by far the funniest movie I have seen this summer. I think you will appreciate it. Scotty's score: 95/100.
WeWork: Or the making of a $ 47 billion unicorn (Hulu)
I had briefly heard about WeWork from a few people I know from New York and Minnesota. WeWork is a real estate company that provides a shared workspace for startups. It is essentially a physical social network. There are hundreds of WeWorks across the country, including Minneapolis. This documentary tells the story of co-founder Adam Naumann, who is very charismatic, but as you will learn, very troubled. Naumann helped build WeWork at a valuation of $ 47 billion, which only lasted maybe six weeks. The documentary is a bit confusing for me as it deals with a topic that I know next to nothing about, but it gets pretty good in the last half hour. There's even a small cameo from Ashton Kutcher, which Naumann kind of dragged into his poor mess. It's an interesting documentary that you will probably like if you like things in the realm of The Big Short. Scotty's score: 70/100.
Love is Blind: After the Quirk (Netflix)
Love is Blind was a reality show that took the world by storm shortly before the pandemic started in 2020. The concept of the show was that people were placed in pods with very thin walls between them. and a possible dating partner. These people would start conversations and eventually build relationships. Before they could leave the pods, they had to get engaged to one of the people they literally had a blind date with. After the Alter is a three-episode follow-up that takes place two years after the filming of Love is Blind. Almost all of the characters in the show are back for reunion. Some couples were still married, some couples were just dating, and some couples had found love outside of the show. There is a lot of drama made in these three episodes that can be hard to follow or understand if you haven't watched Love is Blind, which I strongly suggest you do if you are a fan of trashy reality shows. like me. It's a fun show to watch, but it's silly fun. You will come out loving some characters and absolutely hating other characters. Cameron and Lauren are by far the best couple on the show. Scotty's score: 51/100.
Scott Millard | 605-295-8429
[ad_2]