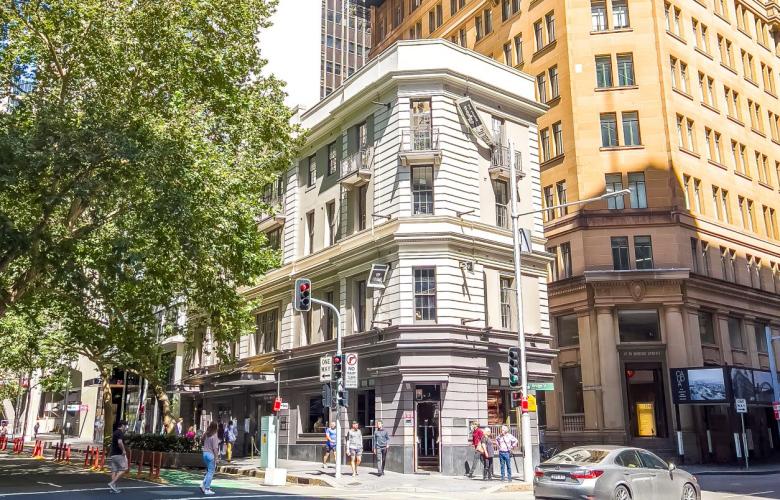 Republic Hotel Sydney CBD For Sale – Savills & JLL
One Investment Management Pty Ltd has appointed major sales agencies Savills in conjunction with JLL to sell the Republic Hotel, a rare CBD Trophy asset located at 69-73 Pitt Street, Sydney, via an international expressions of interest campaign.
The iconic pub at the entrance to the CBD is expected to attract interest from hotel operators, commercial investors and developers and is expected to fetch over $50 million.
Prominently located on the corner of Pitt and Bridge Street in the North CBD, the Republic Hotel is surrounded by high-end office buildings, 5-star hotels and retail offerings, with transport connectivity upgraded and close to Sydney Harbor and world class tourist attractions.
Occupying an area of ​​228 square meters, The Republic is spread over four levels and has an NLA of 753 m². Republic Bar is at street level, with Republic Dining Restaurant on Level 1 and Taylor's Rooftop Bar on the rooftop.
With a rich history dating back to 1865, the Republic has grown with the city of Sydney, growing from a single-storey pub into the iconic four-storey landmark it is today.
According Nick Lower, NSW State Hotel Manager at SavillsThe Republic Hotel presents "a one-in-a-generation buy that compares to 'Mayfair' on any Monopoly board."
"The Republic Hotel is an institution in Sydney's pub landscape – a constant performer and one of the great meeting places for all sorts of social groups – such is its prominent position in Sydney's CBD clothing circle", said Lower of Savills.
Sydney's hospitality sector has shown continued signs of strength in the post-COVID recovery, as evidenced by a series of recent sales, including the sale of the 151-year-old Lord Roberts Hotel in Darlinghurst for 22.5 million dollars, negotiated by Savills. and the recent high-profile sale of Bar Broadway in Chippendale at the southern end of the CBD by JLL Hotels for $36 million.
"Although it is currently marketed as a pub, we expect many buyers to view it from multiple angles, potentially as a mixed use offering. This is a rare opportunity to secure property gateway to the CBD, superbly located as it is within walking distance of Circular Quay, Wynyard and the light rail," said Mr Lower.
According JLL Senior Vice President, Ben McDonald, The Republic's investment credentials will be a beacon for savvy hoteliers and commercial investors seeking exposure to the CBD. "With operating property assets in key markets such as Sydney's CBD being highly sought after, we expect strong interest in the asset from a wide range of investors."
Mr. McDonald continued; "The unparalleled convergence of key investment attributes such as CBD's central location, business profile and upside potential will no doubt be a key driver of interest in the asset as the CBD continues to rise. reinventing in a post-covid world."
The Republic Hotel also has 28 Value Slot Machine (GME) titles and a rare 5 AM commercial license which alone is valued at around $20 million in today's market.
According to Mr Lower of Savills, "With strong earnings across both passive and active income streams and one of Sydney's best-known corner holdings, The Republic is truly a one-in-a-generation buy".
The Republic is offered for sale through international expressions of interest, with bids due to close on September 22, 2022 (AEST).
For more information, contact the agents via the contact form below.