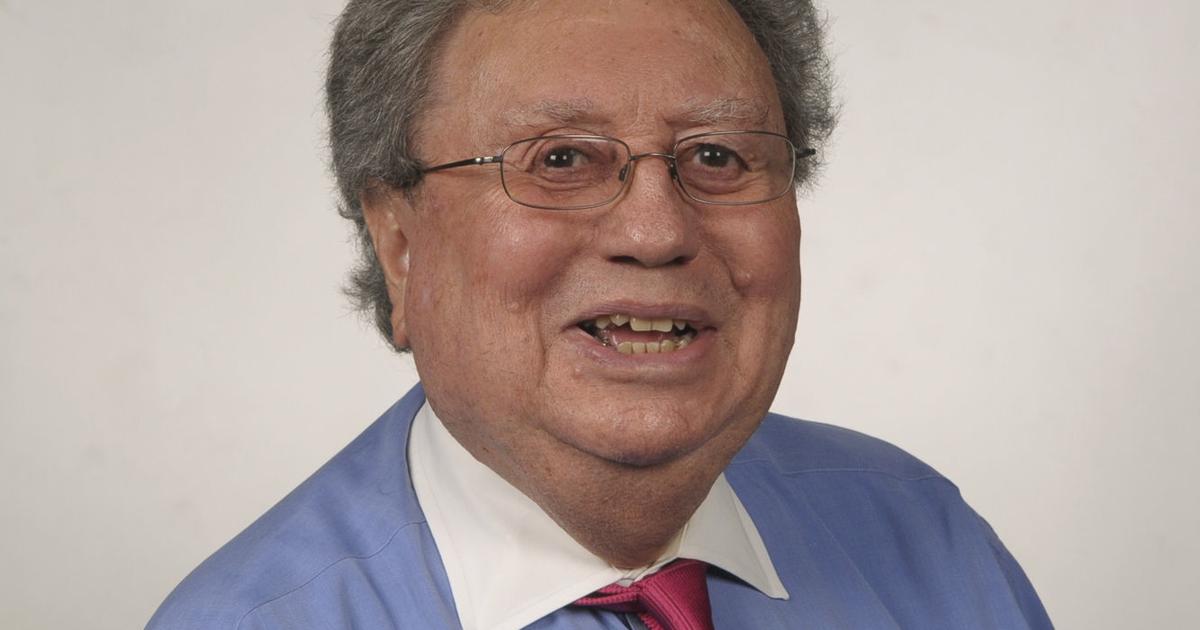 Smiley: It's not Cole Porter, but I like it | Smiley Ander
As I mentioned before, my car stereo has long been tuned to Baton Rouge High, KBRH (1260 AM), a blues/R&B source.
It's nice to listen to Chuck Berry, Ray Charles, Big Joe Turner, Irma Thomas, Dr. John, etc., while driving around town.
But lately I've had a problem with the lyrics to a few of my favorite songs, trying to decide which one I like best.
Is it "Tutti Frutti" by Little Richard, where he sings "Wop bop a loo bop a lop bom bom?"
Or is it the Marcels' classic doo-wop version of "Blue Moon," with a longer opening: "Ba bom a bom bom; ba bom a bom bom; ba bom a bom bom; ba dang a dang dang; ba ding a dong ding?"
I ask music lovers — which one do you prefer?
The rat thing
More stories about the rat that replaces the tooth fairy:
John Taylor says: "I told your 'tooth mouse' stories to my son, Dean, who married a very French girl.
"His response: 'Well, Lucie's teeth were taken out by a mouse called The Little Mouse. She had never heard of the tooth fairy.
"So the teeth of Felix and Milo (their sons) were taken by the tooth fairy, who had a pet mouse called La Petite Souris, who scurried under the bed to do all the delicate work.
"The Tooth Fairy and the Little Mouse left shiny coins. It's basically pirate treasure for a 7-year-old.
"Félix and Milo arrived at the Ecole Bilingue (a French-English primary school) showing their treasure delivered by a fairy-mouse, to the envy of all the other children. Other parents told us that THEIR children had heard OUR children that the Tooth Fairy and the mouse were in cahoots, and that the same phenomenon had begun to occur among them.
"So as far as we can tell, we are responsible for a generational shift in how teeth are lost in French-American families in Berkeley."
Extraction reaction
Still on the subject of teeth: Bo Bienvenu, from Prairieville, says: "The anticipation of getting a quarter of the tooth fairy was partially offset by the anxiety of extracting the tooth.
"How many remember wrapping a piece of wire around the loose tooth, tying the other end to a doorknob, then slamming the door for the extraction?"
nice ride
Tim Palmer, from Lafayette, comments on our Friday story about the lady who thought a bird in the house was a rat:
"I was trying to imagine how Jamie Owen Parkerson was able to contain a rat in a corner with a chair – and containing a bird in a corner with a chair seems even more unlikely. Would you like to see if you can get more details ?"
Nice people department.
Jim Mayer of Baton Rouge says, "Every morning I walk down Highland Road to Leeward and University Acres.
"On Friday, a school bus driver pulled over, opened the door and said that she had missed me for the past two days (I had walked before 6:30 a.m.), and was happy to see that I was going Good.
"'I was worried,' she said.
"It was a very special moment. How many people care about you and you never know it?"
The crying game
Since we started this column talking about music, we'll end it the same way – just not with R&B (by far):
Baton Rouge's Keith Horcasitas, our reporter Yat, shares some advice on the love he received from Fletcher, guarding him at the front door of the exclusive Audubon Place on St. Charles Avenue in New -Orleans.
Keith says he and his buddies often stopped to chat with Fletcher as they traveled to various Uptown watering holes:
"I was a very shy teenager. Fletcher gave me dating advice that I'll never forget: 'If you make a girl laugh, she likes you. If you make a girl cry, she loves you!"
"I made my girlfriend Maria cry when I was dating her in a long-distance relationship during grad school. I sent her a tape recording of John Denver's 'Lady', which sealed the agreement on our possible marriage!"
Email Smiley at [email protected] He can also be reached by mail at PO Box 588, Baton Rouge, LA 70821. Follow Smiley Anders on Twitter, @SmileyAndersAdv.