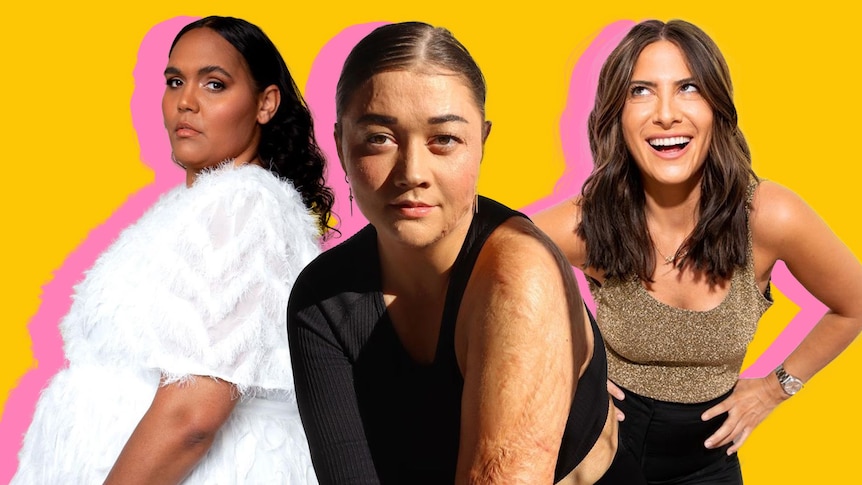 Three women share how they're dating differently in 2022
The pandemic has turned our lives upside down, and it's been especially difficult for those of us who are single.
If I were to look for something positive, it would be time to reflect on what is important, what to look for in a relationship, and what to leave behind.
Although we cannot control the pandemic, we can control our dates.
And, for me, 2022 is about hitting the reset button. It's about dropping expectations and enjoying dating and being single for what it is.
I was eager to hear how other singles were changing their approach, so I had a chat with Hannah Furst, Alicia Johnson, and Brianna Creenaune to see how they're approaching dating this year.
Why Hannah is looking for a "real life connection"
Hannah Furst hosts Single Minded, a podcast where she shares her own dating stories and gets expert advice.
His motto for 2022 is to bring the art of "connection back to real life".
"Write down the activities you enjoy doing and, as scary as they are, step up and approach someone at least once," she says.
It could be introducing yourself to someone you see regularly at the coffee shop, she says, or starting a new activity or class to meet new people.
"Find something to say, practice with your friends, then do it," she says.
Living in Melbourne during the pandemic, Hannah has experienced her fair share of lockdowns – and finding a date hasn't always been easy. But she also learned a few things.
"Australia has a big drinking culture. So during the pandemic I did a lot of walking dates, which taught me how to go out sober," she says.
She's also decided to date people who weren't her "typical type" — and she's trying to spend more time getting to know someone before pulling the plug.
"Give people a chance to show you who they really are, because you won't know in one date," she says.
How Alicia Takes Care of Herself While Dating in 2022
Alicia Johnson is a PhD student and content creator based in Western Sydney. For her, the pros of online dating outweigh the cons.
"As a plus-size Indigenous woman, I feel much safer online because I'm in control," she says.
"I received fetishism and racist comments [while dating] and compared to real life, I can literally undo them or block them."
Alicia appreciates open and transparent conversations, especially before they meet – and that's something she wants more in 2022.
Dating as a single mom also means there are complexities to work through.
"In our sex culture, you don't always feel comfortable revealing you have young children for safety reasons, but I've met some amazing men who have children or who also have single mothers. "Alicia said.
She says it's also important to take care of yourself and make sure you feel comfortable before arranging a date.
"[People] likes to talk about simple things like, 'How was your childhood?' or 'How are your parents?'" she said.
"These things can be triggering for Indigenous people and that's what makes our dating experience different.
"It's also important when I go on a date to choose a place that I know is welcoming. I've had dates in places where I really didn't feel safe, which had a impact on my ability to connect with the person I am with."
Why Brianna isn't pushing her limits this year
For Brianna Creenaune, a 22-year-old living in Brisbane, 2022 will be the year she sticks to her limits.
"I think it's really important to set boundaries in all of our relationships," she says.
"I've been in situations that have left me perplexed, so this year I'm trying to be more direct."
After being caught in a fire that left 60% scars on her body, dating became difficult. But over the past year, she's been practicing self-love, which has helped her step out of her comfort zone and meet new people.
"When I first started talking to people it was the most terrifying thing in the world, but now I know so many different people I wouldn't know if I didn't approach them," she says.
Along the way, she also discovered a new found independence from within.
"When I became aware of this, I realized that I didn't need to be validated by [someone else] – but from within.
"You might be afraid to share how you feel because it could end. But rejection doesn't have to be that awful thing that makes you feel really bad about yourself.
"It just means that person wasn't for you and it takes learning and practice."
ABC Everyday in your inbox
Get our newsletter for the best of ABC Everyday every week