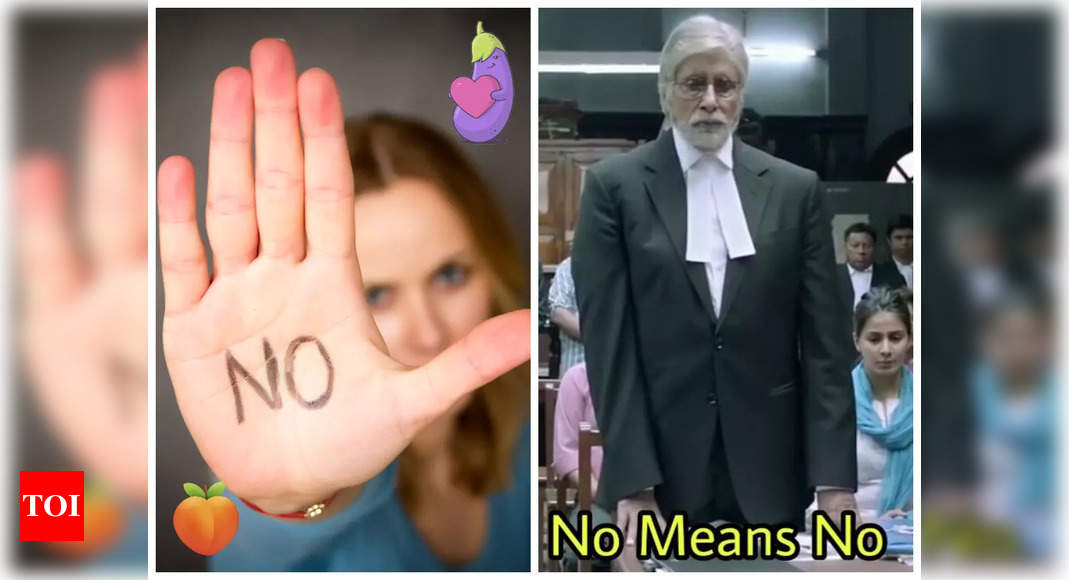 Tinder: No means no! Young people start a conversation about consent on dating apps
In a society where notions like
'ladki ki naa mein bhi haan hoti hai,
'was fictionalized, thanks to Bollywood, the idea of ​​relationship consent and dating rarely received the attention it deserved. People's understanding of consent has been strongly influenced by gender roles and the way women are viewed, often mistaking their silence for a 'yes'. But in the post #MeToo era, consent is completely non-negotiable for new age daters. Interestingly, dating apps are reporting an increase in conversations around consent on their platforms. In fact, Tinder's recent initiative Let's Talk Consent as part of its "Consent Campaign" aims to start a conversation about consent, to help people understand what it means and how they exercise it in dating.
Conversations around consent are on the rise

According to Tinder's Future of Dating report, daters using words like "boundaries" saw a 28% increase, with terms like "consent" showing a 21% increase in their bio. The dating app QuackQuack claims to have seen a 15% increase in the use of phrases such as "consent is important" and "limits" among women.
"Consent cannot be learned on a dating app, it is a concept that has to come with education, experience and knowledge. It is something that people have to learn before they approach dating. , online and offline. Respecting other people's boundaries and learning that someone's freedom ends when someone else's begins is Rule # 1 and shouldn't be any different in the dating world. neither online, "says Sybil Shiddel, communications manager at Gleeden.
.


No nudes please!


"To many it's surprising that a girl would have blocked her match or ghosted her after chatting for weeks, but no one would actually imagine that the boy might have offended her or gone over the line by sending her photos of her private parts when the girl did 'Don't ask for them, "says Sneha Patel, 25, a fashion photographer from Mumbai. She adds," I make sure I communicate verbally. things at my own pace and for me, sexting certainly doesn't happen in just a few weeks after dating, so a sudden, unsolicited nude appearance in my DM is a strict no!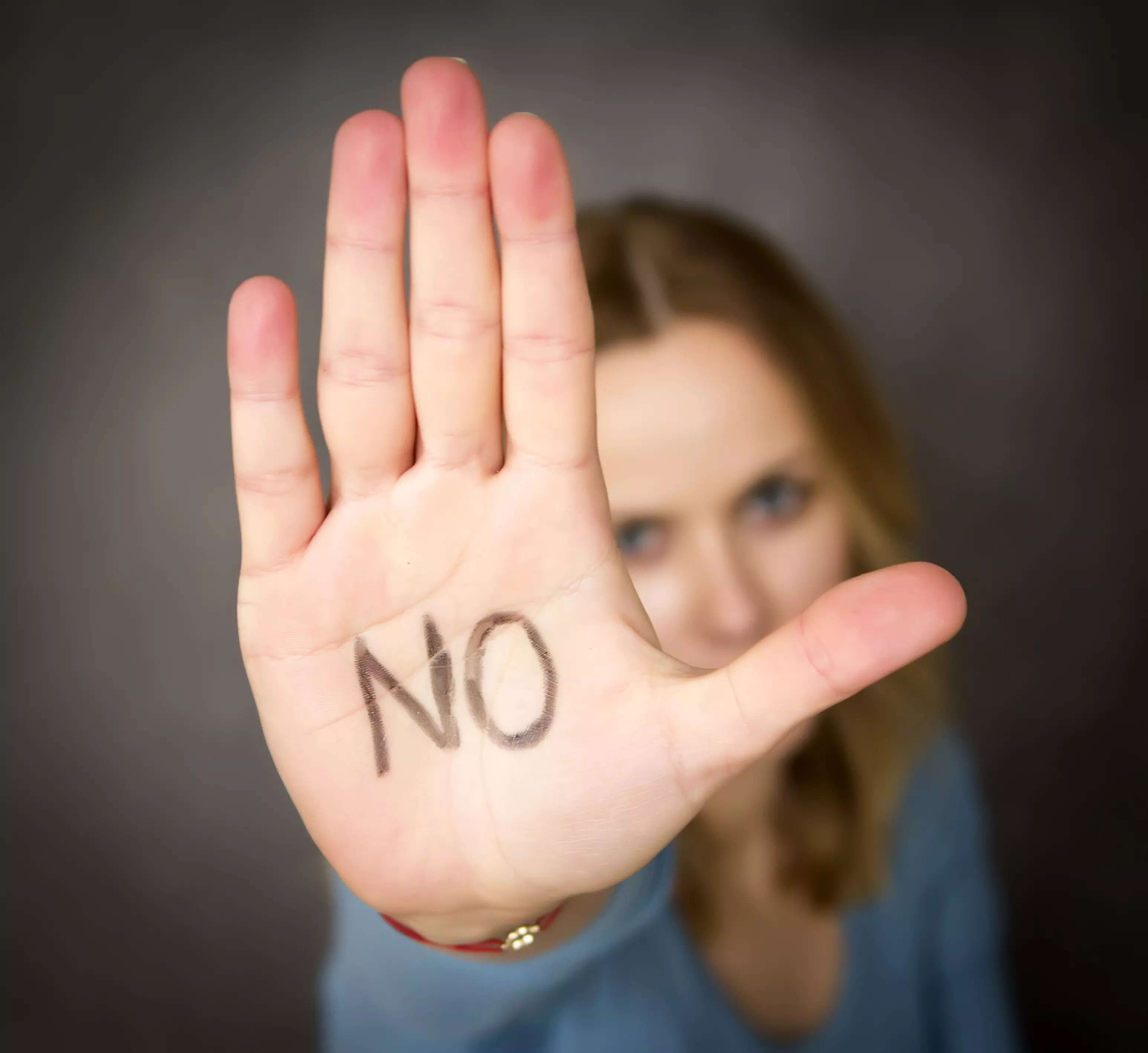 Asking for consent means that you respect others and that they can trust you. Taru Kapoor, Managing Director, India, Tinder and Match Group, explains: "Consent simply means asking permission for any intimate activity or conversation. You have a responsibility to respect their limits and they must respect yours. Understanding and respecting communication guarantees a safe dating culture. Tinder had the double opt-in swipe to ensure that conversations are always two-way and that two people cannot interact with each other unless both agree to do so.
Bumble, has a zero tolerance policy for unsolicited obscene photos. "If your partner hasn't given clear consent saying they want a nude photo (or anything that might be perceived as sexual content), don't send it. Period. If you receive a photo to which you have not consented, you can report it at any time, "says the dating app.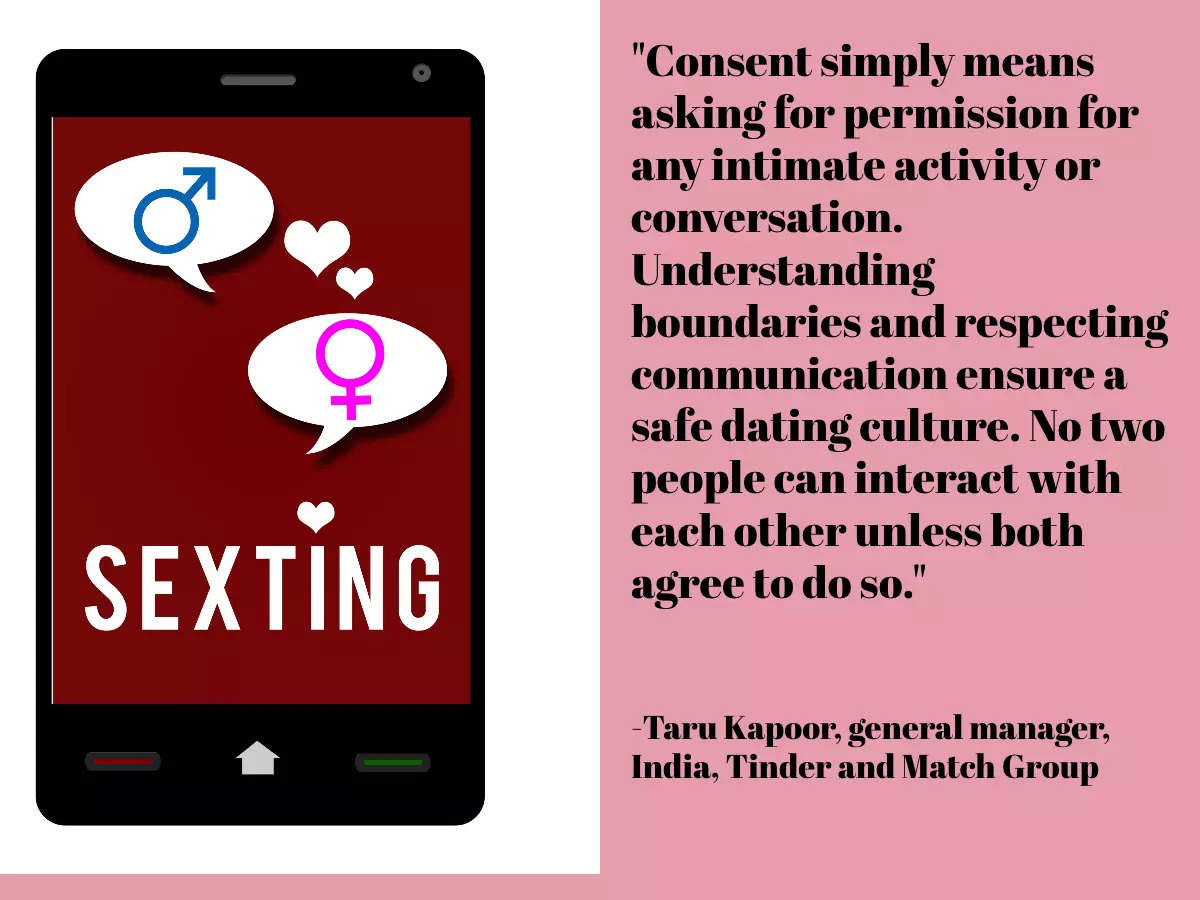 Lack of consent can mean online dating can be tricky
In the age of online dating, which has seen a huge peak in the pandemic and connection culture, consent is often a misunderstood concept. "In the world of virtual dating, the lines are even more blurred. What may be good online may not be good in real life, such as sexting. Online flirtation and certain desires or actions can become unsolicited or even frightening when caught in the outside world, "says Sybil, adding," Consent is also a matter of culture. Gen Z and Millennials are familiar with the concept, so talking about rules and boundaries when meeting someone online or offline isn't a problem. Older generations, however, can still be trapped in older stereotypes of toxic sexuality. When this happens, danger can arise, so it is imperative to keep the discussion of consent alive so that people of all ages can learn the language of consent and internalize the concept.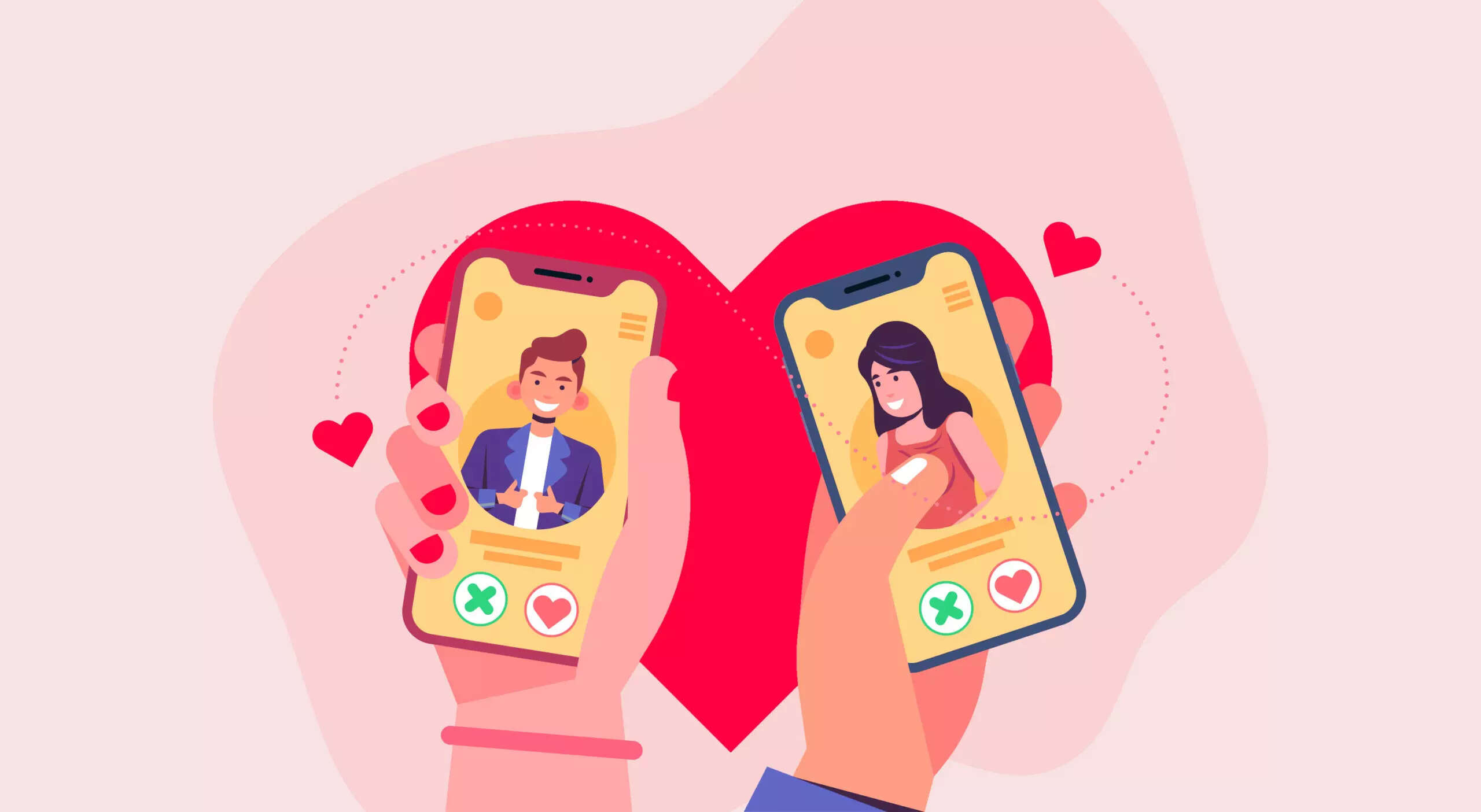 "We must never forget that consent does not only apply during sex but also extends to all aspects of life. In person," explains the spokesperson for happn.
Ask politely; say no loud and clear
Saroj Bhuwalka, a 24-year-old entrepreneur from Delhi, believes that it is incumbent on women and men to respect each other's limits. "I make sure not to make her uncomfortable during our discussions, if I do, I immediately apologize because we are all learning. Likewise, when I feel uncomfortable or violated, I communicate, "Saroj says, adding," Can I send my shirtless photo? "It's okay if you don't want to share nudes now", "We don't have to do it now", "I'm ready when you're ready" are some of the lines I use always when I swipe right on a girl. In my opinion, such behavior puts them at ease and helps them trust you to open up.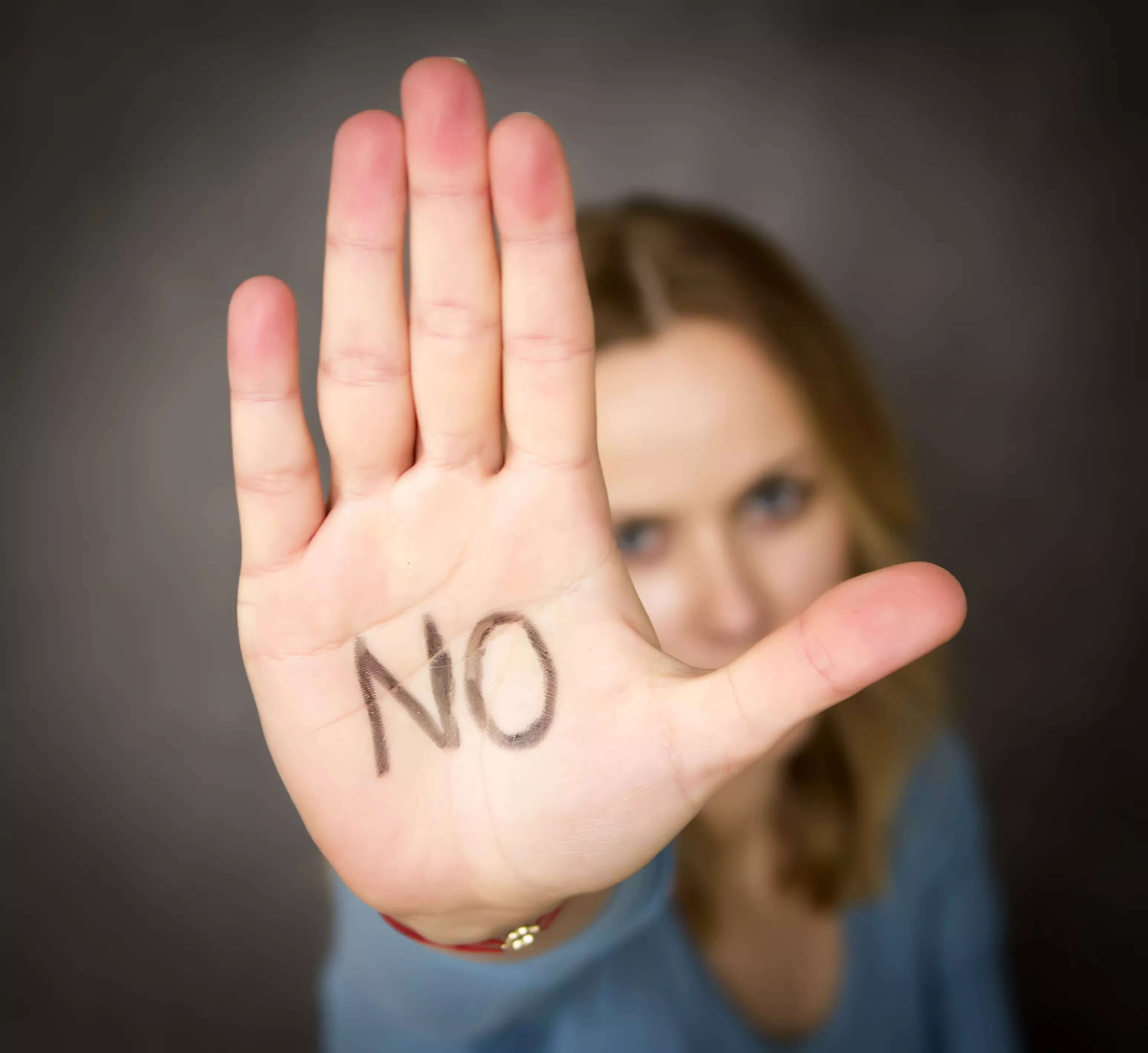 For Komal Goel, "not asking" is a real compromise. "Online dating can put tremendous pressure on you to make your date happy, especially when you like it. Sometimes matches can be very aggressive, but you have to hold on or better yet stay clear! When I'm not ready to meet them in person or engage in an intimate conversation, I try to explain. Often they understand, "explains the 19-year-old.
Bollywood refers to the bios dating rule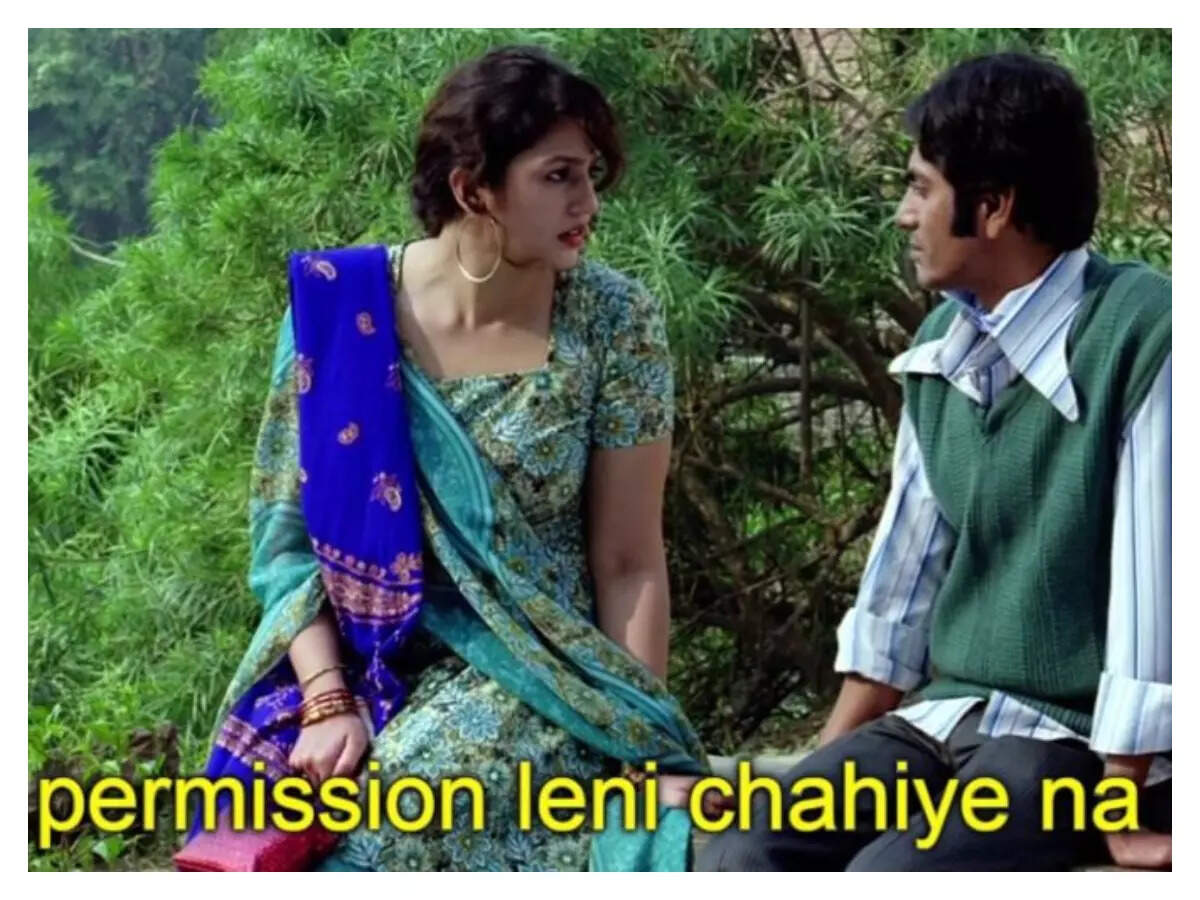 A photo from 'Gangs of Wasseypur'


There have been several reports and research suggesting Bollywood's involvement in glorifying stalking and lack of consent. On the other hand, young daters are turning popular lines from Hindi films into statements defining the boundaries of their dating biographies. The dialogues from movies like "Pink", "Gangs of Wasseypur" and many others are among the most popular. People dating apps use pop culture and desi movie and song references such as
"Keh diya na, bas keh diya", "Khamoshi ka matlab hamesha haan nahin hota", "Permission lena chahiye, na !," "Nahin nahin abhi nahin"
etc
in their bios to focus on the importance of consent, "says Ria Shah, a 21-year-old student from Pune.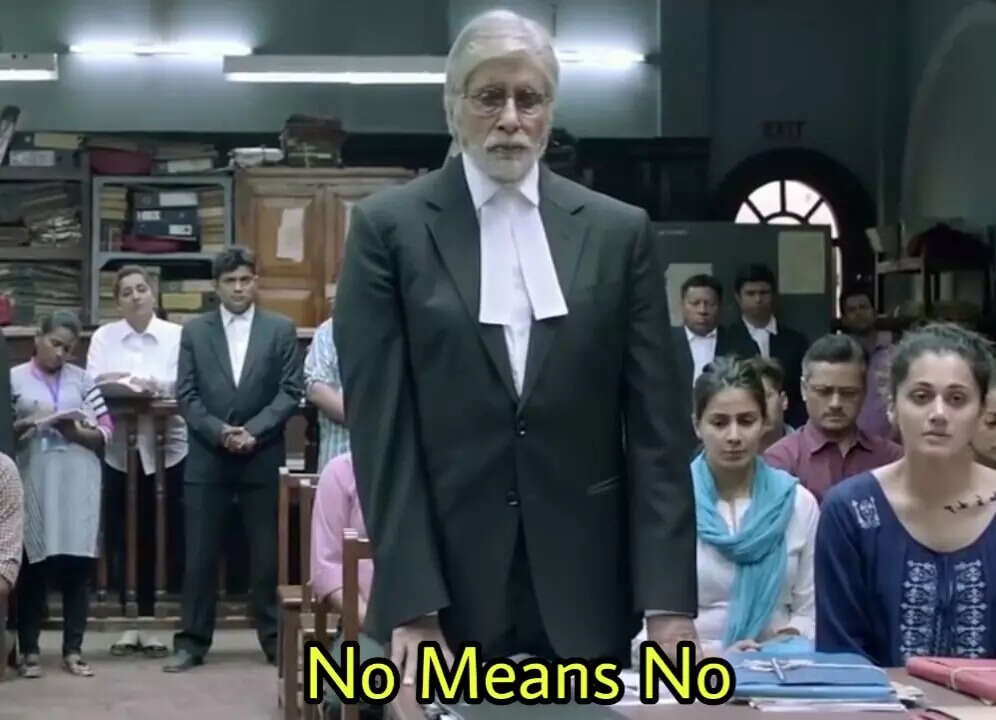 Dating apps say "No, that's no! 'Pink' resonates with Generation Z on dating apps



Ravi Mittal, Founder and CEO of QuackQuack, adds: "It is mainly women between the ages of 23 and 28 who bring up the subject of consent after the basic presentations. Pink's famous dialogue "No, it's no!" Resonates with our users and has become popular jargon on the platform. "
How dating apps create an environment that fosters consent
Not understanding consent and not respecting the boundaries of others in the field of virtual dating are some of the factors leading to cyberbullying, sexual abuse, stalking etc. However, dating apps ensure a safe dating experience where no means nothing but no. "We have built a resource center (Letstalkconsent.com) where anyone can access information on the meaning of consent, how to navigate it during a meeting, how to ask for and give consent, the nuances of withdrawing consent as well as legal advice, in case anyone needs help, "says Taru, adding," Security features like Block Contacts, Photo Verification, Consent 101, and Face-to-Face Video Chat. face reduce anonymity, increase accountability and help members stay safe.
The happn dating app has an internal working group that actively works to enhance security and tackle bad behavior. "We regularly carry out prevention and educate our users to remind them of the rules of good conduct. Any behavior that does not comply with our rules results in the suspension of the profile. Our users do not hesitate to report them to us and fight alongside us against deviant behavior to secure the dating experience ", specifies the spokesperson for happn. Likewise, Gleeden monitors the behaviors of its users to ensure that they do not "cross the line". Users can block and report unsolicited profiles and put them on a blacklist. Women can also judge their suitors and share their reviews with other users.
Dating apps believe that educating daters about consent is an important step in normalizing the request for consent. "We try to educate users about consent through notifications, giving them pointers to help them exit effortlessly. Sometimes users ask for sex right away. We try to filter the content and moderate such behavior. First-time dates are curious and over time they begin to understand consent better. When you are honest and open in your conversations, asking for consent becomes easier, as ambiguity, aggression and rudeness are seen as red flags, "says Ravi, adding, look for verbal clues and non-verbal.