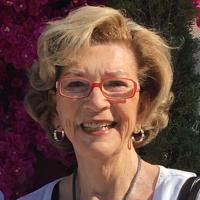 Voice of the community: My long distance connection to Los Angeles | Voice of the community
I may not live in Los Angeles, but I've been in love with Los Angeles ever since my mom first took me down south to the Grapevine on the old 99 freeway to buy a prom dress downtown. town of Bullock. Lunch was always a toss-up. Which? Clifton's Cafeteria Redwood or Clifton's Pacific Seas with waterfalls and real thunderstorms.
Yes, I live in Bakersfield, but half of the 20,000 miles I drive every year are in and around LA: subscriptions to musicals at the Pantages Theater, taking grown grandkids to operas at the Dorothy Chandler, younger grandchildren sample snails at Monsieur Marcel at Farmer's Market, shopping for dolls' clothes at the American Girl Grove and just marveling at the Disney Concert Hall. In fact, my car glove compartment contains a copy of the "Pocket Guide to Los Angeles Architecture" that is chipped and needs to be replaced.